Masters collection gift box
Galerie Gagné has carefully selected from the thousands of images throughout the history of art, twenty of the most beautiful and important works of all time by the masters of their epochs.
These high quality numeric reproductions perfect for framing will accentuate any room in your home.
They can also be cherished and displayed in this especially crafted solid wood keepsake box.
Click here to see all twenty images
Price : 70$
Item no: 3000000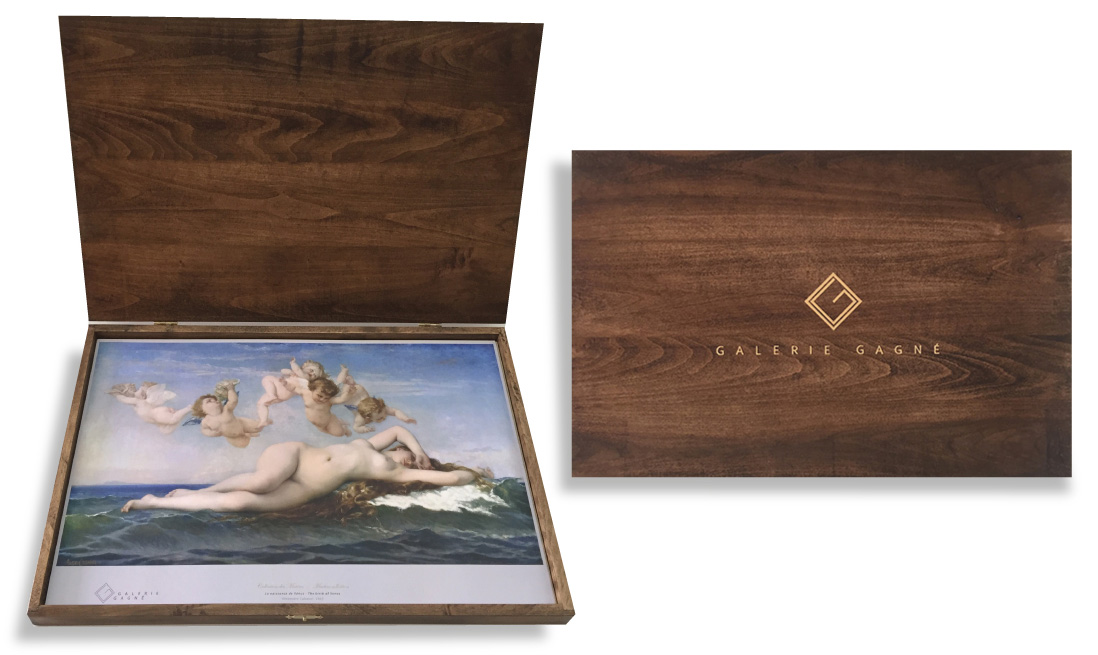 ---
Masters collection greeting cards
Two sets of greeting cards inspired by the most beautiful art work of all times by the masters of their epochs.
Each set contains ten generic cards with envelops you will be proud to share to underscore the important moments of your life.
Set 1 (see images)
Set 2 (see images)
Click here to see all twenty images
Price : 20$
Item no : 3000001
---
Lighting
Bring your art work into the light. Show off your master pieces wherever they are in your home, even without electrical power.
These fully adjustable LED battery powered lights can be installed easily anywhere in minutes.
Remote controlled operation allows you to turn on, off and dim your light from a distance.
Available in white, black, brass and antique finish.
Price : 60$
Item no: W 6899
W 6900
---
DVD Pablo Picasso
The Legacy (1h 50 min.)
A retrospective on the life and art of Pablo Picasso
This film will help you to understand the man behind the art and the events in his life that shape his art.
(French, English, German)
Price : 40$
Item no: 3453270084213
---