Masters collection gift box
Galerie Gagné has carefully selected from the thousands of images throughout the history of art, twenty of the most beautiful and important works of all time by the masters of their epochs.
These high quality numeric reproductions perfect for framing will accentuate any room in your home.
They can also be cherished and displayed in this especially crafted solid wood keepsake box.
Click here to see all twenty images
Price : 80$
Item no: 3000000
---
Masters collection greeting cards
Two sets of greeting cards inspired by the most beautiful art work of all times by the masters of their epochs.
Each set contains ten generic cards with envelops you will be proud to share to underscore the important moments of your life.
Set 1 (see images)
Set 2 (see images)
Click here to see all twenty images
Price : 20$
Item no : 3000001
---
Lighting
Bring your art work into the light. Show off your master pieces wherever they are in your home, even without electrical power.
These fully adjustable LED battery powered lights can be installed easily anywhere in minutes.
Remote controlled operation allows you to turn on, off and dim your light from a distance.
Available in white, black, brass and antique finish.
Price : 60$
Item no: W 6899
W 6900
---
DVD Pablo Picasso
The Legacy (1h 50 min.)
A retrospective on the life and art of Pablo Picasso
This film will help you to understand the man behind the art and the events in his life that shape his art.
(French, English, German)
Price : 40$
Item no: 3453270084213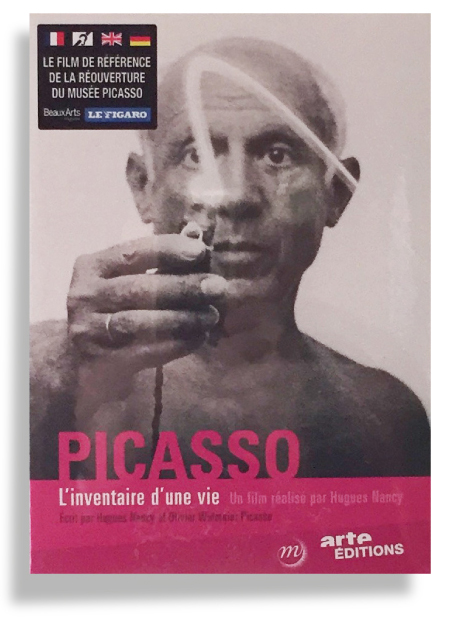 ---
Chagall (Taschen)
This introduction to the artist explores the various forms of vocabulary perfect by Chagall.
Between the births, the love and marriage and death, from his depiction of the Eiffel tower to his hometown of Vitebsk, this work pays homage to a unique style,
as gracious to the eye as it is charming to the imagination.
96 pages that will help you to understand this creative and complex man.
Price : 27$
Item : 9783836527828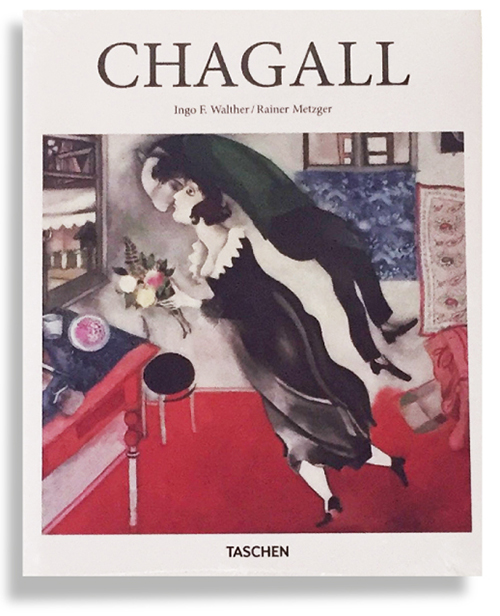 ---
---
Rembrandt (Taschen)
Eventhough Rembrandt van Rijn (1606-1669) never left his native Netherland, his paintings, drawings and etchings changed the course of art history in the west. His prolific body of work includes religious sceens, historical and profane, as well as one of the most extraordinairy series of portaits and self portraits in history.
Price : 27$
Item : 9783836532129
---
Goya (Taschen)
Since the time of his portraits of the sovereigns of Spain, to the horrible scenes of war a suffering. Francisco José de Goya y Lucientes (1746–1828) has established himself as on of Spain's most admired and controversial artists. Master of form and light, his influence has transcended time: he has fascinated and inspired many artists. From the romanticism of Delacroix to the bad boys of ''Brit Art'' the Chapman brothers.
Price : 27$
Item : 9783836532679
---
Le Monde de Picasso Larousse
Pablo Picasso is one of the most famous and fascinating artists in the world, leaving to posterity an impressive quantity of paintings, drawings, lithographs, ceramics and sculptures. From his famous paper and rope wooden guitars to the masterpiece Guernica, all his life he was an innovator, and a tireless creator. The founder of the Cubist movement, Picasso distinguished himself in many other styles - realist, surrealist and classical.
His works, ahead of his time, are paradoxically a perfect illustration of the twentieth century; his art has never ceased to shake up conventions and challenge the public. This book traces the life of Picasso through his work. Sketches, letters and photographs reveal the events, people and places that shaped and influenced this exceptional artist.
Price : 80$
Item : 9782035923561